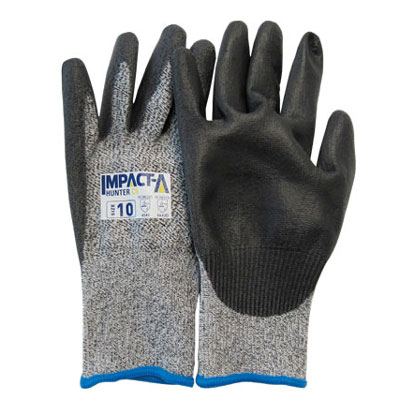 IMPACT-A Gloves - Hunter C5

Cut Resistant Level 5 (EN388:2003) Level D (EN388:2016)
Breathable
Provides good cut resistance without sacrificing dexterity
Ultra lightweight polyurethane coat for improved grip and dexterity.
Designed for precision tasks and handling where cut risks may be present
Suitable sheet metal and metal fabrication, handling glass, tiles and ceramics, rigging, landscaping, demolition, mining, construction, waste handling and removal.
10030519 - Medium (Size 8)
10030520 - Large (Size 9)
10030521 - XLarge (Size 10)
10030522 - 2XLarge (Size 11)
 
---
To buy IMPACT-A Gloves - Hunter C5, please use the Store Locator below.