Become A F.A.T. Mate
Thanks for choosing to become our F.A.T. MATE. Upon completion of your registration, a thank you pack will be mailed to you which includes a membership card. Please retain your membership card as proof that you're one of our MATES.
On presentation of your card in-store at any of our 90 plus member branches nationally you will be looked after like one of our MATES, and have access to F.A.T.MATE bonus offers and special deals.
---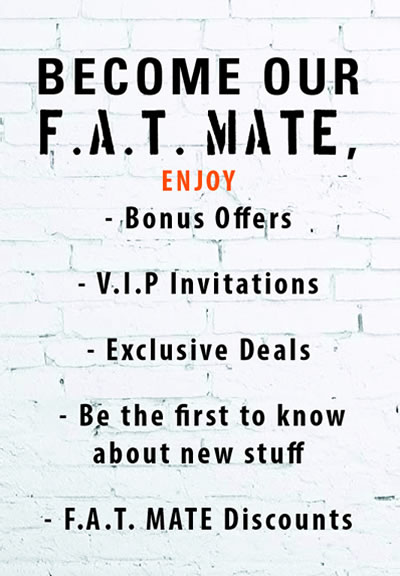 ---