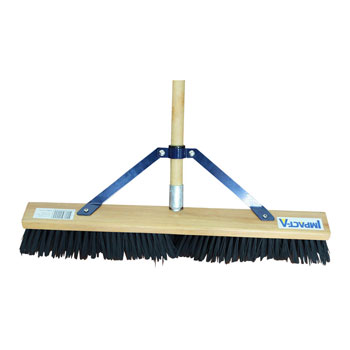 IMPACT-A Broom - Hard Fibre 600ml

12457
600mm Hard fibre broom, complete with hasp and staple for extra strength. Perfect broom for yard work and heavy clean up.
600mm Wooden Head
PVC Hard Bristles
Metal Frame
25mm x 1.5m Wooden Handle with Alloy Screw Head
PDF Downloads :

848-Brooms.pdf
---
To buy IMPACT-A Broom - Hard Fibre 600ml, please use the Store Locator below.